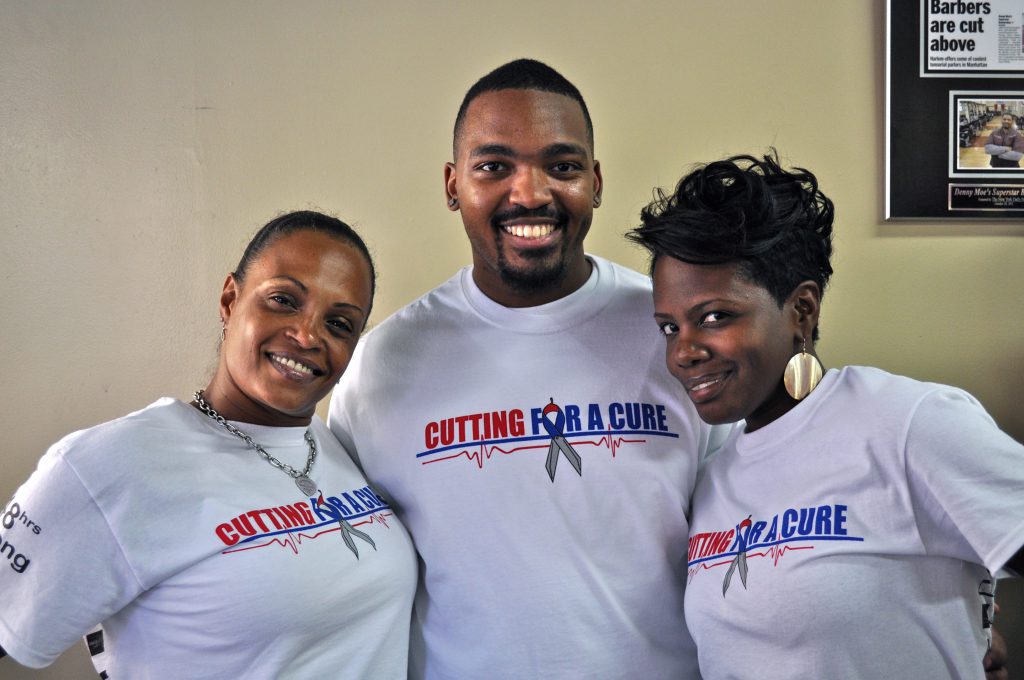 Cutting for a Cure is a non-profit, 501(c)(3) organization that strives to assist ethnic, underserved communities live longer, healthier lives through health guidance, education and resources. It has been reported nationally that social determinants of health like poverty, unequal access to healthcare, lack of education, stigma and racism are linked to health disparities.  Our goal is to minimize the risks of preventable diseases by promoting healthy living.
Cutting for a Cure was founded by Dennis "Denny Moe" Mitchell, who is the owner and operator of Denny Moe's Superstar Barbershop located in Harlem, New York.  As a barber for nearly 35 years, Denny is revered by local and celebrity clients and respected as a leader in the Harlem community. After witnessing several relatives and friends affected by cancer and personally being diagnosed with Type II diabetes in 2010, Denny is committed to filling the void of health awareness and educational prevention in underserved communities, especially among men, in an environment where they feel comfortable – the barbershop.
Denny Moe has designed a collaborative partnership model that successfully brings the barbershop and healthcare professionals together to raise awareness and offer preventative guidance on health issues among minorities. At this event, groomers from around the world unite to cut hair and raise funds towards health education and prevention. The fair provides free medical screenings for high blood pressure, diabetes, prostate cancer, colon cancer, HIV and other diseases that are prevalent in ethnic communities.
While Cutting for a Cure's Marathon aims to educate, we also want people to have fun. This is a community event where everyone enjoys themselves. The event includes, live entertainment, celebrity guests and special events. This is an exciting experience for the entire family.